Maybe it's just the sorts of groups my wife has as clients, but she claims close to 50% of her business falls off the books after 1 year due to employees switching jobs and not transferring their benefits.
Could this be true?
Her clients are mostly small to mid sized firms, no really big ones, so this might just apply to one sector of the economy.
But 50% turnover?
NOBSCOT has some official numbers for us: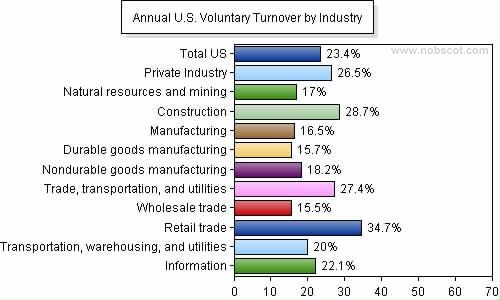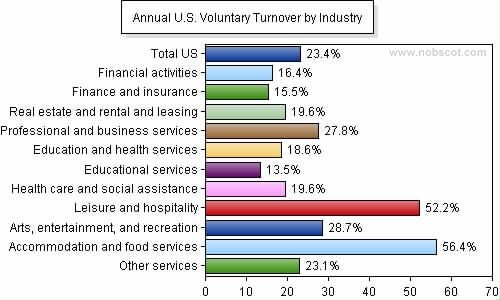 How might we explain this?